Man charged with Cardiff murder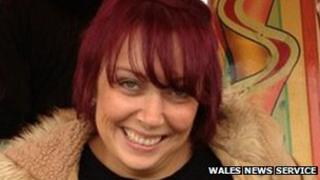 A 31-year-old man has been charged with the murder of Karina Menzies, who was hit by a van in Cardiff on Friday.
He has also been charged with 13 counts of attempted murder as well as assault and dangerous driving.
The man has been remanded in custody to appear before magistrates in Cardiff on Monday morning.
Det Supt Paul Hurley said that, while a man had been charged, the investigation was still "very much ongoing" and appealed for further information.
He said South Wales Police had been overwhelmed by the support received from the local community.
"We wish to express our sincere thanks to the many people who have come forward to give information, provide witness accounts, and offer both CCTV and mobile phone footage of Friday's traumatic and tragic events," he added.
'Strong community'
Earlier on Sunday, a packed service at the Church of the Resurrection, in Ely, heard that Ms Menzies' death had "broken the heart of the community".
Reverend Jan Gould told the congregation: "This must be the most grief we have ever shared as a community."
She added: "We will never be the same as a community.. .but we will recover and the reason we will recover is this is a strong community, and it's a community that cares and looks out for people that are vulnerable and broken."
The Archbishop of Wales, Dr Barry Morgan, has also said his thoughts and prayers are with the families of those affected.
"A tragic incident like this shows how fragile life is and how vulnerable we all are," he said.
The Most Rev George Stack, the Archbishop of Cardiff, said he was "shocked and saddened" by the incident.
The University Hospital of Wales, Cardiff, said that as of 21:00 BST on Sunday eight people - four adults and four children - remained in hospital.
Two of the adults were said to be critically ill.