Jennifer Jones jail warning over missing children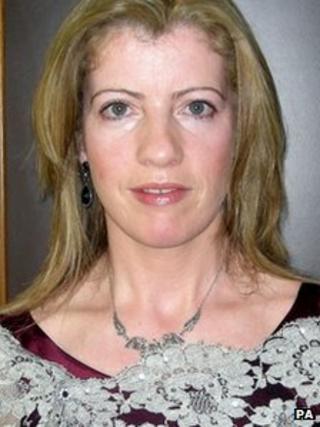 A judge has warned a mother who went missing with four of her children in a care dispute that she may face jail after appearing to have "flagrantly breached" High Court orders.
Mr Justice Roderic Wood said he would ask Attorney General Dominic Grieve to consider beginning contempt of court proceedings against Jennifer Jones.
Ms Jones, 46, and the children disappeared from Llanelli on Friday.
They were found in Blackwood, near Caerphilly, on Wednesday.
A nationwide search for Ms Jones and the four children, aged between 14 and eight, was launched by the judge on Tuesday who said they should have gone back to live with their father in Spain.
They were found on Wednesday, followed by the arrest of Ms Jones and her partner, builder John Williams, 48, of Llanelli.
Ms Jones, who has been embroiled in a care dispute with her Spanish former husband, Tomas Palacin Cambra, 52, appeared at a High Court hearing in London on Thursday.
The judge released Ms Jones from custody but said he would refer the case to Mr Grieve and ask him to consider taking contempt proceedings.
Mr Justice Wood said Ms Jones appeared to be in "flagrant" breach of High Court orders to hand the four children back into the care of Mr Cambra.
He warned that penalties for contempt included jail.
Mr Williams said after the High Court hearing that he had been released by police on bail pending further inquiry.