Missing children's mother Jennifer Jones arrested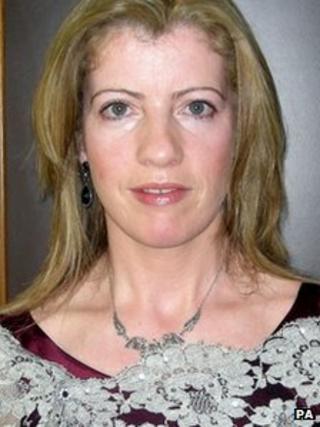 The mother of four children who went missing following a care dispute has been arrested.
Jessica, 14, Tomas, 12, Eva, nine, and David Palacin Jones, eight, were found in south Wales after a High Court judge ordered a nationwide search.
Lawyers say their father, Tomas Palacin Cambra, 52, will travel from his home in Majorca to be reunited with them.
Jennifer Jones, 46, from Llanelli, Carmarthenshire, and her partner John Williams have been arrested.
The children went missing from teacher Ms Jones's home on Friday.
At a High Court hearing, judge Mr Justice Roderic Wood said the children had been with Ms Jones but should have gone back to live with their father.
On Tuesday, the judge asked the public for help tracing the children saying he was very concerned. Airports and ports were put on standby.
The children were found on Wednesday morning in Blackwood, Caerphilly county, following an "extensive search".
At another High Court hearing following their discovery, the judge expressed his gratitude to journalists who highlighted the children's disappearance and thanked members of the public who had helped police find them.
Barrister Edward Devereux, for Mr Palacin Cambra, told the judge that the children were safe and well, and he hoped they would be reunited with their father by Thursday.
"The father, perhaps understandably, has been deeply distressed by the events of the last few days," said Mr Devereux.
"He is frankly overjoyed by what has happened [today]."
He said the children would be together at a foster home in the care of social workers until they could be collected by their father.
He also told the judge that Ms Jones, and her partner John Williams, had been arrested following the children's discovery.
The judge said that he had taken taken the "exceptional course" of publicising details of children involved in proceedings in the Family Division of the High Court because the youngsters were "vulnerable" and could not be found.
"I am very pleased that they have now been found," he said.
He said Ms Jones would appear before him at a High Court hearing in London on Thursday.