Swalec increases gas and electricity charges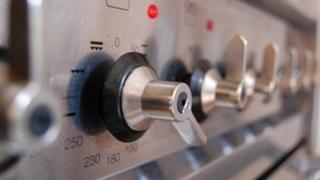 Gas and electricity charges are going up for one million customers of energy provider Swalec in Wales from Monday.
The price increase, which averages 9%, was announced by its parent company Southern and Scottish Energy (SSE) in the summer.
SSE has partly blamed the decision on the increased cost of using the electricity and gas networks.
The company said there would be no more price rises until at least the second half of next year.
Chief executive Ian Marchant said SSE had tried to keep energy bills as low as possible in a time of economic difficulty.
End of cap
The company pledged last summer to cap energy prices until at least August this year, then in January extended it to October.
However, Mr Marchant said the increases in costs could no longer be absorbed and prices had to rise.
SSE blamed increases in the cost of using the electricity and gas networks; the cost of mandatory government-sponsored schemes; and the price the company has paid for energy in the wholesale markets for the winter.
A customer with an average standard dual-fuel bill will now pay an extra £102 for the year, or £1,274 in total.
The company reported a 2% rise in annual pre-tax profits to £1.33bn earlier this year. Profits in its division which supplies electricity and gas to homes and businesses fell 20% to £321.6m.
The main energy suppliers all raised their prices last year, in some cases twice.
However, they all carried out small price cuts earlier this year, with SSE cutting its gas prices by 4.5% in March.