Council pay in Wales is a post code lottery says Unison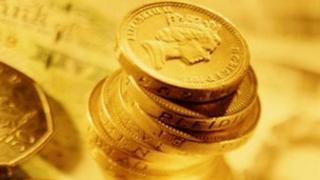 Council workers in Wales face a "postcode lottery" in trying to access the "Living Wage" of £7.20 an hour from employers, it has been claimed.
The Unison trade union said it was "unacceptable" that local authorities varied in their approach to introducing the wage level.
But some authorities have warned it will lead to unemployment.
The Living Wage is defined as the minimum income necessary to provide shelter, clothing and nutrition.
Unison's Dominic McAskill said: "We're heading very quickly to a minimum wage workforce in local government, which is completely unacceptable."
Caerphilly council, is increasing wages to at least £7.20 an hour, which is over £1 an hour more than the minimum wage, now set at £6.19 an hour.
Cardiff Council has also made the change, which is being considered by Neath Port Talbot and others.
More than 2,000 staff in the capital will see wages rise by around £1,500 a year, at a cost to the authority of £1m a year, or £500 per staff member.
But many other Welsh local authorities, including Bridgend, Gwynedd, Pembrokeshire, Rhondda Cynon Taf and Wrexham have announced no such plans.
At a time of financial cutbacks the Living Wage poses a puzzle to the Welsh government and council bosses alike.
Neath Port Talbot Council chief executive Steve Phillips said: "There is a cost to the Living Wage.
"Generally speaking there is an equation which goes something like this - in the sense that, if you increase your costs you reduce, over time, your ability to employ people.
"So we have to balance these things in the round."
Welsh Labour is committed to rolling out the Living Wage and Local Government Minister Carl Sargeant has set up a policy group to explore how it might be done.
Caerphilly council's Labour deputy leader Keith Reynolds said: "Naturally we would like to see the implementation of the Living Wage right across Wales and not only with local authorities."
Welsh civil servants and NHS workers are already paid at least £7.20 an hour.
The Sunday Politics with Andrew Neil and Carl Roberts is on BBC1 Wales at 11:00 BST on Sunday.