Facebook insults in Nevill Hall Hospital investigated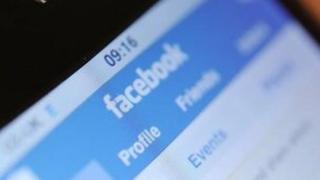 Health chiefs are investigating complaints that insulting messages and pictures were posted by a patient about an elderly woman on her ward.
It is claimed the photographs were posted on Facebook along with "insulting" comments.
The family of the woman, who is in her 70s, saw the page and complained to Nevill Hall Hospital, Abergavenny.
A spokesperson for the health board which runs the hospital said action was taken and the page has been removed.
"We can confirm we are investigating a complaint that photographs were taken in a ward setting and posted on Facebook," said a spokesperson for Aneurin Bevan Health Board.
"We have a clear policy about the use of mobile phones in hospitals and it is that they should only be used for communication purposes and not to take photographs.
"We take any breach of confidentiality extremely seriously and took immediate action as soon as we were made aware of this concern.
"Facebook have been contacted with a request that the photographs be taken down."
The photograph on the Facebook page, were have been taken down, reportedly showed two white-haired patients in opposite beds, with the caption: "She's the one on the left!!!".
The woman's relatives say she was upset that photographs were taken without her knowledge, and that the a series of comments published alongside them on Facebook were "insulting."
The woman and her family have been backed by South Wales East assembly member Lindsay Whittle.
Plaid Cymru AM Mr Whittle said: "I'm appalled that the privacy of unwell patients has been breached while in hospital.
"It is extremely insensitive of this lady and her friends to post comments of such a derogatory nature on a forum such as Facebook."
Mr Whittle has also asked the Older Person's Commissioner for Wales, Sarah Rochira, to investigate.
"Perhaps restricting the use of mobile phones on hospital wards needs to be looked at," he said.
Ms Rochira said: "I have been consistently clear that older people must be treated with respect and their dignity must not be violated.
"This post shows no respect and is a sad example of the stereotypical way in which older people are often portrayed.
"It is an invasion of this older person's privacy."