Public services failing older people, says commissioner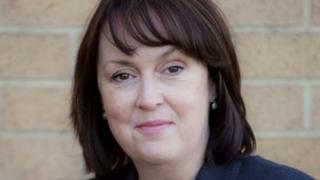 The Older People's Commissioner for Wales says public bodies could face legal action if they fail older people.
Sarah Rochira says local authorities could be taken to court if they do not comply with guidance that will become a legal requirement next year.
She listed 50 areas in which small changes could make a big difference, including transport and public toilets.
The commissioner is using her 100th day in the job to announce measures to help the 710,000 older people in Wales.
Ms Rochira told BBC Radio Wales she will issue guidance to public bodies next year on how their services affect older people and could take court action if they fail to act on that guidance.
Her pledge comes after she met older people across Wales earlier this summer after taking on the role created by the Welsh government in 2008.
'Essential assistance'
She said older people told her they felt "invisible" and she cited an example of people having to wait too long for help, like an elderly couple waiting months for a simple hand rail and having to crawl upstairs on their hands and knees.
"All too often a crisis has to occur before support and care is provided," she said.
"Waiting times for essential assistance that helps people to stay independent and safe are unacceptably long in parts of Wales.
On Thursday she publishes the commission's work programme to improve services to older people in 50 areas.
Among the action points, Ms Rochira says she wants to make sure that any resident in a care home has someone who can speak up on their behalf.
The commissioner says she will also monitor whether hospital care for older people has improved.
"Improvements must be made to our public services to ensure that they reflect the needs and voices of older people, wherever they live in Wales", she said.
The commissioner said older people said they do not receive the essential information, support and care they need.
"There are growing variations in the levels of services and support provided, and for too many older people access to the support they need is a postcode lottery.
"As a result, too many older people are vulnerable, lose their independence and are becoming isolated and lonely."
The former director of the Royal National Institute for the Blind took up the post in June.
The role was set up to secure support, advice and advocacy for the elderly.
The Welsh Local Government Association (WLGA), which represents local authorities, said it was working with the commissioner to address key services such as social care, housing, meals on wheels and dealing with programmes of active ageing
Chief executive Steve Thomas said: "The fact that people are living longer is a testament to much of the excellent work of public services across Wales.
"Yet it is crucial that the quality of life also improves and the necessary support is in place for those in need."