Police and crime commissioner elections: Dyfed-Powys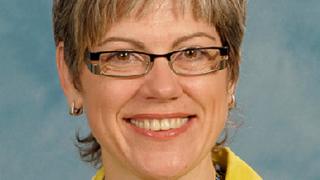 On 15 November 37 police and crime commissioners will be elected in England along with four in Wales.
The PCCs, as they will be known, will be tasked with scrutinising their force and holding it to account. They will also be able to hire and dismiss the chief constable and set the force's budget.
The commissioners will be paid and are supposed to empower local people into having a say on how crime is tackled in their area.
Nominations for candidates in Dyfed-Powys have now officially closed.
BBC News has taken a look at each of the police forces ahead of the elections.
Dyfed-Powys Police
The force covers the counties of Carmarthenshire, Ceredigion, Pembrokeshire and Powys. It has a population of over 488,000 and covers a land mass of over half of Wales.
Geographically it is the largest police force in England and Wales, with over 350 miles of coastline. The local policing priorities include tackling anti-social behaviour and the fight against Class A drugs.
The force structure includes chief constable Jackie Roberts with deputy chief constable Nick Ingram and assistant chief constable Carl Langley. It is divided into finance, criminal justice, operations, divisions, crime management, HR, citizen focus, corporate services, legal and IT.
Neighbouring forces are South Wales Police, North Wales Police, Gwent Police and West Mercia Police in England.
The local authorities within its area are Carmarthenshire, Ceredigion, Pembrokeshire and Powys.
Amember of the Police Authority of Wales which represents all four Welsh forces, Dyfed-Powys collaborates on initiatives like the Welsh Extremism and Counter Terrorism Unit (WECTU).
Funding
The 2012/13 budget was £95.6m which results in a council tax precept of £198.54, for a Band D property.
Precepts for the other three forces are £214.56 for North Wales Police, £193.09 for Gwent Police and £169.42 for South Wales Police.
As a result of the comprehensive spending review, DPP must save £13.1m and cut its total workforce by 120 by March 2015. Fifty of these will be police officer posts.
Crime and performance
Dyfed-Powys has consistently recorded the lowest levels of crime across England and Wales. Crime in the area is decreasing, although at a lower rate than in most other forces. It claims 86% of victims were satisfied with the service from DPP, which is in line with national figures.
Home Office figures show, between December 2010 and December 2011, overall crime was down by 2%.
Victim-based crime was down by 7%, robbery was up by 5%, burglary was up by 2% and criminal damage and arson was down by 10%.