NHS Wales sees summer rise in 'inappropriate' 999 calls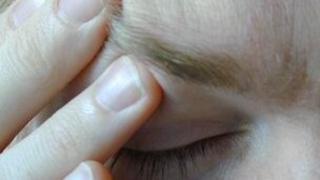 Men dialling 999 to report hangovers are among a list of "inappropriate" calls putting emergency services under "sustained pressure", NHS Wales says.
The Welsh Ambulance Service have seen a rise in such calls this summer, with A&E departments already very busy.
Other 999 calls include a man wanting ointment rubbed on his back and a woman bitten on her finger by a hamster.
A Welsh government spokesman said the examples it cited of inappropriate 999 calls were "anecdotal".
Dr Chris Jones, NHS Wales' medical director, said 999 should only be used in medical emergencies.
No reason is given for the rise in inappropriate calls, but NHS Wales says "a combination of increased 999 call volumes and a rise in attendances at emergency departments has caused increased pressure over the past few weeks".
Examples include:
A woman who dialled 999 after being bitten on the finger by a hamster
Two separate 999 calls for males with hangovers after a night out
Patients dialling 999 in the afternoon after alcohol wears off and they find themselves in pain from injuries the night before
A woman who said she was bleeding badly from her hand - and the ambulance crew discovered she had a minor scratch from her cat
A man who had been given ointment by his GP rang 999 to report a back problem. When the ambulance crew arrived, he said: "I haven't got anyone to rub this ointment on my back."
A man was taken by ambulance to University Hospital, Wales, Cardiff, after reporting stomach pains in a pub. On arrival at A&E he ran off, shouting: "Thanks for the lift mate."
Dr Jones, Wales' acting chief medical officer, said: "We are seeing a growing number of inappropriate emergency calls to the ambulance service.
"A 999 call should only be made in the event of a serious medical emergency, such as when life is in immediate danger.
"All emergency health services are very busy and patients should only attend emergency departments (A&E) if they are very badly hurt or if they become very seriously ill."
He urged patients to follow the NHS' Choose Well guidelines on which service to call, such as NHS Direct or local pharmacies, when they need help. The guidelines are also available as an iPhone app.
The most recent statistics on 999 calls published by the Welsh government cover June when there were more than 33,500 calls.
This compares with 29,203 in June last year and 27,366 the pervious year.
The number of calls usually peaking during the winter.
The government has said such calls for the pressure on A&E departments this summer, but the Conservatives have blamed a lack of funding to the NHS.
The Welsh government says it has maintained the level of funding and that providing more during a public spending squeeze would mean bigger cuts elsewhere.
Welsh Tory assembly leader Andrew RT Davies said: "A&E services are also under increasing pressure due to ambulances being queued up outside A&E departments, which causes patient logjams and limits the availability of medical beds."