Dylan Thomas £30,000 prize: Authors longlisted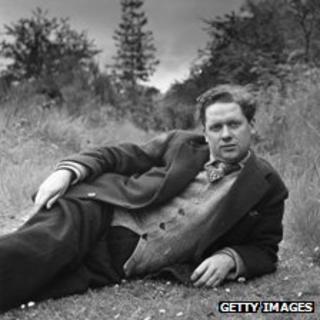 The 10 authors longlisted for this year's £30,000 Dylan Thomas Prize include two of its youngest entrants.
Novelists Ben Brooks, 20, from Britain, and Chibundu Onuzo, 21, from Nigeria, are among the writers named.
The prize is given to an author of a novel, play, poetry or travel book in the English language who is under 30.
First awarded in 2006 as a £60,000 prize given every two years, the Swansea-based prize has been staged annually since 2010.
The 2012 longlist was announced by Dylan Thomas' granddaughter, Hannah Ellis, at the city's Dylan Thomas Centre.
Five of the nominees are from the UK, with others from as far afield as Canada, the USA, Zimbabwe and Nigeria.
Brooks is in contention for the award with his novel Grow Up while Onuzo makes the list with her novel The Spider King's Daughter.
Judges also named Manchester author, Alexandra Singer, 29, who was diagnosed with a near fatal neurological illness at the age of 25 for novel Tea at the Grand Tazi.
Other contenders include Lucy Wood, 27, from Cornwall, for her first collection of short stories, Diving Belles, and DW Wilson, 27, from Canada, a former winner of a Man Booker Prize Scholarship and a BBC National Short Story Award.
Catatonia
Peter Stead, judging panel member and prize founding chairman, said: "The calibre of the 10 longlisted works is outstanding and I'm sure the next few weeks are going to see a number of heated debates as the judging panel whittles down this list of 10 extremely talented young writers to the final shortlist for this year's Prize."
The judging panel includes former Catatonia singer-songwriter Cerys Matthews and Guardian literary journalist Nicholas Wroe.
Another addition to this year's panel is the Western Mail newspaper's arts correspondent, Carolyn Hitt.
The shortlist is announced in September with the winner announced in Swansea on 9 November.