1977 and all that: What are your jubilee memories?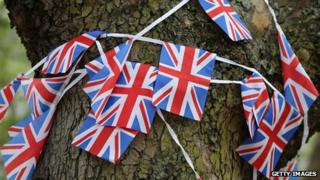 As Wales joins the celebrations of the Queen's Diamond Jubilee, we want to hear of your memories of past celebrations.
There have been more than 300 street parties across Wales, with councils agreeing road closures, as well as larger events.
But do you remember the parties for the Queen's silver jubilee, which marked 25 years on the throne in 1977, or the Golden Jubilee in 2002? Perhaps you remember the Coronation in 1953?
Back on 7 June 1977, more than one million people lined the streets of London to watch the Royal Family in procession to St Paul's cathedral, while millions more watched on TV and held street parties across the country.
Virgina Wade won Wimbledon and Cardiff MP James Callaghan was Prime Minister.
But it was also the punk era, and the Sex Pistols sailed down the River Thames on Jubilee Day playing their controversial version of God Save The Queen.
Send your photos to newsonline.wales@bbc.co.uk