Mountain biker Alex Kaiser found dead after competition practice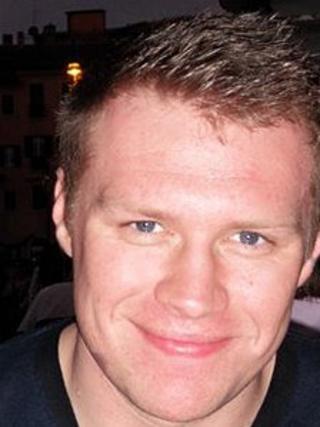 A mountain biker who was reported missing after he had practised for a competition has been found dead.
Alex Kaiser, 28, from Bristol, had been taking part in a practice session ahead of a Welsh Downhill Mountain Biking Association competition.
His body was found by police on Monday inside a van at a car park near the competition venue in Rheola near Glynneath in south Wales.
Police are treating his death as unexplained.
The coroner has been informed.
Mr Kaiser, who was an electrical engineer, was last seen alive during practice for a Welsh Downhill Mountain Biking Association competition on Saturday.
Friends and family launched an appeal for Mr Kaiser when he failed to contact his fiancee when expected.
A search of the area was conducted by police, before they discovered his body in a silver VW Caddy van he had rented for the weekend.
Mr Kaiser had been due to get married in eight weeks.
Originally from Manchester, Mr Kaiser was on the committee of the Bristol Mountain Bike Club.
A spokesman for the group said: "Alex was found in his van.
"Unfortunately it looks like he passed away in his sleep. He was a valued member of our club and will be missed by many people."
Mr Kaiser was said to have been trying out a bike he had just bought during the downhill practice session in Rheola.