Sarah Rochira is new Welsh older people's commissioner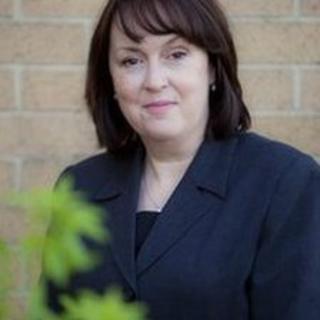 A director of the Royal National Institute for the Blind has been named the new commissioner for older people in Wales.
Sarah Rochira becomes the second person to take on the elderly champion's role, succeeding Ruth Marks.
The post was created by the Welsh government in 2008, to secure support, advice and advocacy for the elderly.
Ms Rochira, who will replace Ruth Marks, said she was both delighted and honoured to be appointed to the role.
"As older persons' commissioner I will be accountable to older people across Wales and look forward to working with and for them, ensuring that their voices are at the heart of what we do," she said.
"There is much in Wales that we can be proud of but many older people also face real challenges particularly in the difficult times in which we all live.
"I look forward to working with my team and together to making a real and tangible difference to the lives of older people, across Wales."
In a statement, the commission thanked Ms Marks for her "hard work, commitment and support during the past 4 years, acknowledging her achievement of taking forward the world's first Older People's Commission".
The new commissioner has been appointed to the role for an initial four-year period.
The deputy minister for social services, Gwenda Thomas added: "I congratulate Sarah on her appointment and warmly welcome her to this important role.
"We must value older people more, and tackle discrimination on the grounds of age by challenging unfair and outdated stereotypes, attitudes and practices that adversely affect older people."
She also thanked Ms Marks for "laying the groundwork for the future".