National Museum Wales's best visitor figures since free entry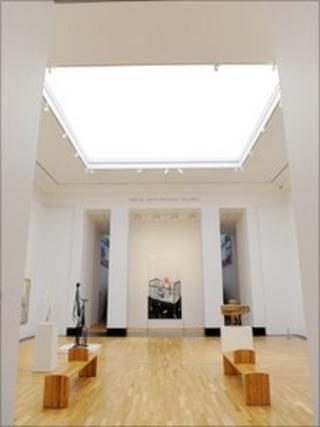 National Museum Wales (NMW) has claimed its best visitor figures since it introduced free entry 11 years ago.
NMW said its seven museums around Wales received a total of 1.69m visits in 2011-12.
The National Museum of Art in Cardiff and the National Wool Museum in Carmarthenshire were among those to do well in the past year, it said.
Heritage Minister Huw Lewis said the free entry policy had proved popular with both traditional and new visitors.
The policy was introduced by NMW, in conjunction with the Welsh government, eight months earlier than in England.
Within 12 months visitor numbers had increased by 88% from almost 765,000 to 1.4m, said NMW.
By 1 April 2012, a total of 16.5m visits had been made over the 11 years of free entry.
The National Museum of Art, which opened in July 2011, helped attract 50,485 more visits to the National Museum Cardiff site last year in comparison to 2010-11.
The National Wool Museum, at Drefach-Velindre, near Llandysul in the Teifi Valley, achieved over 30,000 visits for the first time.
Describing NMW's recent visitor figures as "excellent", its director general David Anderson said the success was based on action plans being implemented at each of its seven individual museums.
'Less affluent'
"Striking the right balance between meeting the needs and expectations of existing loyal visitors and attracting new audiences has been critical both in terms of increasing the volume," he said.
"In 2000-01 fewer than 250,000 of visits were made by people from... less affluent [social] groups. Over the years, the figure has increased to over 500,000 - one in every three visits."
Mr Lewis called it an impressive achievement and added: "The free entry policy has of course proved popular with traditional museum visitors.
"But what really pleases me is the fact that it has also attracted completely new, harder to reach, audiences through addressing barriers to access such as poverty and social exclusion as well as encouraging tourists to visit Wales."