Conservatives and Lib Dems in assembly unite against regional pay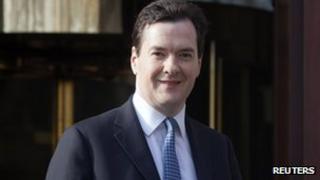 The Conservatives and Liberal Democrats in the assembly have united against introducing regional pay in Wales.
This is despite their UK parties' plans for it outlined in last week's budget.
The Welsh Conservative finance spokesperson said regional pay could disadvantage thousands of public sector workers across the UK.
The UK government believes national pay deals can damage the private sector's ability to recruit in areas where living costs are lower.
Speaking during a Plaid Cymru debate condemning the move, the Welsh Conservative finance spokesman Paul Davies said his party in the assembly had "huge concerns surrounding a regional pay system".
"As a group, we have not seen any evidence at all of the benefits of introducing a regional pay system in the United Kingdom and that is why we are making it absolutely clear that we are against using a regional pay system," he said.
He warned of a "very negative effect" on the salaries of public sector workers.
The Welsh Liberal Democrats have already said they are opposed to any moves towards regional pay, a stance emphasised by their finance spokesman Peter Black during the debate.
In last week's Budget, Chancellor George Osborne said that some UK government departments and agencies, including the Department for Work and Pensions and the DVLA, would be given the option of introducing regional pay deals from this April.
Both are significant employers in Wales, but neither have announced any plans to move to a regional pay structure.
Some statistics point to a pay gap of up to 18% between the public and private sectors in Wales.
And national pay deals do not take sufficient account of regional living costs, according to the UK government.
'Strong message'
Plaid Cymru says it wants to see all public sector pay in Wales devolved.
However, during the debate they faced questions about how this was consistent with opposing regional pay deals - claims dismissed as "misrepresentation" by Plaid leader Leanne Wood.
The party's economy spokesman Alun Ffred Jones ridiculed the Conservative and Lib Dem stance, saying: "Listening to the speakers today from the Tory party and the Liberal Democrats, you would not believe that one of them belongs to the same party as George Osborne and the other is in coalition with them in London."
Leader of the Conservative group in the assembly, Andrew RT Davies hit back, saying: "It's called devolution, it's called maturity and it's called ability to make policy."
The Finance Minister Jane Hutt reiterated the Welsh government's opposition to introducing regional pay, and said she was pleased that the debate would send "a strong message on opposition to regional pay from across the chamber".
She added: "This is not just a disagreement about political principles, there are a number of reasons why we share this line."
Ministers in Cardiff Bay have asked their chief economist to undertake an analysis of possible impact of regional pay on the Welsh economy.
The Plaid Cymru motion calling the UK government's proposals for regional pay "unjust and damaging" was passed by 36 votes to 17. The Conservatives and Liberal Democrats voted against because they said no such proposals had been brought forward.