Cardiff and Monmouthshire among first to send nappies for recycling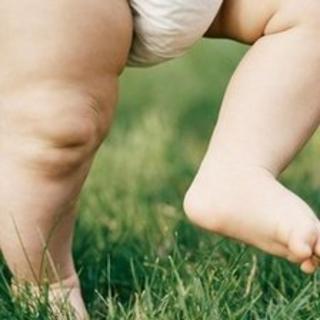 Monmouthshire and Cardiff councils are to be among the first authorities in the UK to send nappies for recycling.
The councils collect disposable nappies and other absorbent hygiene products (AHP) waste from 2,500 households.
In a six-month trial, the waste will be sent to the Knowaste AHP recycling plant in West Bromwich, West Midlands.
About 200m disposable nappies are thrown away annually in Wales, according to Waste Awareness Wales, which promotes green issues.
Knowaste Ltd, which sterilises the materials before recovering plastics and fibres for re-use, said the trial represented "true progress".
Cardiff and Monmouthshire councils have been running separate AHP waste collections.
The materials will now be sent to West Bromwich, where the plant - the first in the UK to treat AHPs - claims it can recycle 95% of material it receives.
Half the cost
Georgina Taubman from Waste Awareness Wales, a national consumer campaign group funded by the Welsh government, said a potty-trained baby will have used about 5,000 nappies since birth - equivalent to 150 black bags of waste.
She said: "The fact that Cardiff and Monmouthshire are now trialling recycling of disposable nappies is welcome news and a great first step to reducing the amount of nappy waste that goes to landfill.
"Wales is leading the way when it comes to recycling but it's important we all take responsibility to reduce waste we create in the first place.
"We would urge parents to consider real nappies as a waste-free alternative."
She said they can work out as up to half the cost of disposable nappies per child and cut the amount of waste produced.
Roy Brown, Knowaste chief executive, said: "With the majority of the UK's 1m tonnes per annum of absorbent hygiene wastes generated at home, the Cardiff and Monmouthshire recycling trials represent true progress in domestic kerbside collections.
"Knowaste specialises in recycling absorbent hygiene products and recovering the highly valuable plastics and fibres for reuse in new plastic product and fibre tubing and board."
'Removed from landfill'
Mr Brown confirmed it would be the first time the plant had received waste from councils.
He added: "Working with councils such as Cardiff and Monmouthshire who are so strongly committed to recycling, strengthens our commitment to investing in more plants and jobs in Wales and across the UK in the next three to four years."
Bryan Jones, Monmouthshire's cabinet member for county operations, said: "Nappies and similar waste make up about 5% of our waste stream - that's 2,375 tonnes a year.
"If this is removed from landfill it benefits the environment, reduces the financial burden on the public purse and importantly contributes to our recycling performance."
Margaret Jones, Cardiff's executive member for environment, said: "This particular stream of waste proves very difficult to dispose of in a sustainable manner and we will observe this trial closely.
"Recycling this waste successfully and in a sustainable manner and avoid landfill would be a further success to our new recycling and waste collection scheme."