Wales credit unions see 13% rise in customers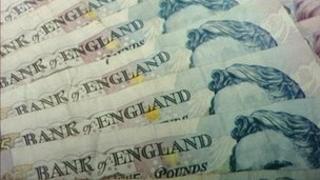 Wales' 22 credit unions have seen membership rates rise by 13% to 58,000, figures obtained by BBC Wales show.
And despite the downturn in the economy the amount people are saving has risen £1.5m to £21m in 2011.
Over the year, £15m went out to customers in loans.
The Welsh government launched a £4m programme in 2010 to help credit unions increase support to "financially excluded" people.
It says they can help tackle the activities of illegal loan sharks, with safe and affordable alternatives.
Thecredit unions are spread throughout Wales.
In north Wales, five of the six credit unions combined last year to form North Wales Credit Union.
It has seen lending increase by 20% over the last year to £2m among its 10,000 adult members. There are also 2,000 junior members.
Chair John Killion said despite a 12% rise in members, the not-for-profit organisation had also seen a rise in the number of bad debts, despite people's best intentions.
'Bucks the trend'
"People who have had loans and are very reliable have been made redundant and found it difficult," he said.
Loans issued through credit unions are insured by the organisations.
But the money they lend to borrowers is a proportion of the cash members have saved.
Mr Killion said, unlike banks, credit unions are not driven by profit and can also give financial assistance to people who would not normally receive support from high street lenders.
Bill Hudson, who manages the All Wales Credit Support Programme, said the rise in credit union members "bucks the trend" seen by other lenders.
The programme, supported by the Welsh government and the Welsh European Funding Office, gives business support to Wales' credit unions.
Mr Hudson said the rise in members was partly due to their good terms and the fact that more people were becoming aware of credit unions.
And, at a time when high street banks are closing some branches, credit unions are available at the heart of communities with volunteers running services at local buildings such as community centres.
Mr Hudson said during the economic downturn attitudes to debt had changed among customers who are trying to be wiser with their money rather than having loans "left, right and centre" as they did three to four years ago.
"Now people are thinking debt is not healthy and they are trying to save a bit," he said.