Iceland founder Malcolm Walker leads £1.55bn buy-out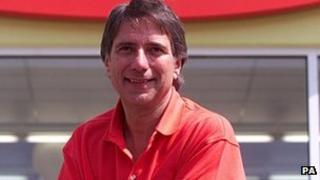 The founder of food chain Iceland has successfully led a £1.55bn management buyout of the firm.
Chief executive Malcolm Walker and his management team, together with three co-investors, have bought the frozen foods firm he started in 1970.
Mr Walker said he was delighted to conclude a deal that "ensures a secure, independent future for this great British company".
The Flintshire-based retail chain employs 23,000 and has 800 shops.
The management team, together with their co-investors, bought the company from the liquidators of two Icelandic banks.
They had entered exclusive talks to acquire the banks' 77% shareholding in Iceland on 16 February.
The Iceland senior management team, which previously held 23% of the company, will now own 43% of the equity, and will have operational and board control.
The three new co-investors will own the remaining 57%.
"I know that this will be warmly welcomed by our 23,000 staff, whose responses to the recent best companies survey gave us the supreme accolade of best big company to work for in the UK in 2012," said Mr Walker.
Mr Walker started Iceland after investing £30 in a shop in Oswestry, Shropshire, and built the chain into a multimillion-pound business.
He returned to the firm as chief executive in 2005 after leaving four years earlier amid falling profits.