Two die in flu outbreak at Cardiff residential home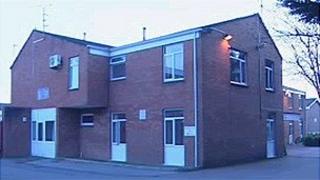 Two people have died following an outbreak of flu at a residential home in Cardiff.
Public Health Wales is investigating after 20 of the 33 residents of the Dorothy Lewis home in Canton developed flu-like symptoms after 19 February.
Nine people have been admitted to hospital, two of whom have died.
Testing has shown it to be a normal strain of flu which has been included in this year's vaccine.
Nine of the 40 members of staff at the home have developed similar symptoms to the residents, but so far none has been hospitalised.
Residents at the home who have not yet developed symptoms are being given Tamiflu to lessen the severity of any symptoms which should develop.
Public Health Wales (PHW) said symptoms include fever, a cough, sore throat, headache, muscle aches and pains, fatigue and vomiting.
Dr Marion Lyons, lead consultant in communicable disease control at PHW, advised people to observe good hygiene and use tissues when coughing or sneezing to prevent the flu spreading.
"The majority of healthy individuals recover following influenza with no problems," said Dr Lyons.
"However, occasionally severe illness may occur, especially in some vulnerable groups such as pregnant women and those with chronic diseases."
Public Health Wales said it was working with the residential home to monitor the situation.