Wales farmland prices among UK highest and above average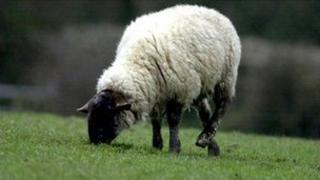 Welsh farmland is among the UK's most expensive, and has doubled in value in five years, according to a survey.
The Royal Institution of Chartered Surveyors (Rics) said the average price per acre increased by £400 to £6,900 in the last six months of 2011.
It is higher than the UK average of £6,514 while only the West Midlands and north west England are more expensive.
Rics says the jump is driven by growing interest from commercial farmers looking to expand their enterprises.
Short supply
"Land prices in Wales reached record levels once again towards the end of 2011 as commercial farmers looked to capitalise on increasing commodity prices by expanding their businesses," said Rics spokesperson Sue Steer.
"With demand continuing to grow and a seemingly low level of land coming onto the market, it is easy to see why prices continued to rise so sharply.
"Furthermore, it would seem that this trend is set to continue over the next 12 months.
"However, the outlook is slightly more mixed for farmland which is more geared towards the residential sector, reflecting the broader national housing picture."
The Rural Land Market Survey found 63% of chartered surveyors in Wales reported an increase in demand for commercial land over the previous 12 months, while 16% saw a rise in demand for residential farmland.
It also found a significant imbalance between supply and demand as land availability dropped off in the final six months of 2011.