Benefit cheats: David Turner on 'history of distrust of disability'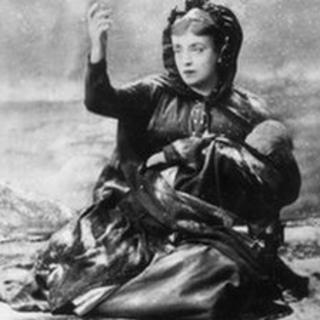 What do these people have in common?
A woman claimed she needed crutches, but managed to skydive from a plane, a former mayor who refereed and ran the line at 67 football matches, but claimed mobility allowance, and a woman filmed on a water slide, despite saying she was severely disabled.
In recent years they were all hauled before the courts for benefit fraud.
Successive governments have tried to crack down on cheats who take from the taxpayer by pretending they cannot work.
Like its predecessors, the current UK government says it wants to make sure help goes to those who really need it.
But this is nothing new: ministers are confronting a problem that has existed since the earliest origins of state welfare.
Historian David Turner, of Swansea University, says our fascination with fraudsters is not new. In an academic paper, he says the history of disability reveals more than society's concern for the vulnerable.
'Authenticity questioned'
"It is also a history of distrust, in which the authenticity of symptoms has been consistently questioned," he says.
The passage of the Elizabethan Poor Law in 1601 gave the state a role in supporting the poor. But from the outset, there was suspicion that some people were exaggerating or faking their ailments. While undeserving recipients are held up by the press today, they were vilified as "rufflers", "palliards", or "clapperdogeons" in Elizabethan times.
News stories today often tell of people who are fit to work, but pretend not to be. Similar tales were on offer to readers of 18th Century newspapers and periodicals. They were warned to be weary of beggars out to fool the compassionate.
"Alongside these images are depictions of deserving disabled claimants, suggesting that you have to behave in a certain way to prove that you are disabled," says Dr Turner.
"In the 18th Century we have descriptions of people whose disabilities are beyond doubt in the mind of the author, but they are still considered cheats because they claim to have lost an arm as a result of battle rather than as a result of a brawl in the streets or an irregular course of living, as it's described."
People were encouraged to scrutinise those who were claiming to be disabled and therefore in need of help - a tendency that persists today, Dr Turner says.
"There's a direct link to people paying close attention to who is parking in that particular disabled bay."
Rapid population increase and war put welfare systems under strain in the early 19th Century. As the cost increased, an idea that welfare trapped people into a life of dependency entered the public debate.
Dr Turner says welfare legislation in the late 19th and early 20th Centuries continued to try to refine ways of classifying the poor. They extended support, but also fed concern about "a crisis of malingering". Even the modern welfare state has failed to end the stereotyping, providing "new ways of stigmatising recipients of benefits", he writes.
'Feckless'
In a campaign launched in August 2010, The Sun announced it was "declaring war on feckless benefits claimants" - people who the paper said could not be bothered to work or who pretended to be too sick. But are lots of people choosing a life of taxpayer funded leisure when they are fit to work?
Dr Turner contends there is not - nor has there ever been - any evidence to support the "media-fuelled perception of widespread benefit fraud". News stories of people abusing the system may not be representative cases. Benefit fraud is a problem that has always existed, he says, "but it needs to be put in context".
The Department for Work and Pensions estimates that overpayments due to fraud and error across all benefits cost £3.3bn last year - 2.1% of the total benefit expenditure, which was £154bn in 2010/11.
The government - which says it is committed to supporting disabled people - is replacing Disability Living Allowance with Personal Independence Payments. The DWP says the old system was "poorly managed" and that 70% of people got the benefit for life without systematic checks to see if their condition has improved. The new system will include face-to-face checks "to make sure people are getting the right level of support".
The Conservative-Liberal Democrat coalition is currently playing a game of legislative ping-pong as its reforms to the welfare system are batted back and forth between the Lords and Commons. A DWP spokesman said the changes were "designed to restore integrity into the benefits system", but they have brought disabled people on to the streets in protest. The Hardest Hit campaign organised rallies in 14 places across the UK last October.
The danger, says Dr Turner, is that negative stereotypes about scroungers impede progress towards dismantling the barriers that stop people from earning a living instead of relying on the welfare system.
"It stops us from focusing on why there are so many people claiming disability benefit. That has more to do with better healthcare, longer life expectancy," he says.
"It stops us from focusing on the reason why people with disabilities find it difficult to enter work."