Tea row killer Dewi Evans loses appeal over wife's murder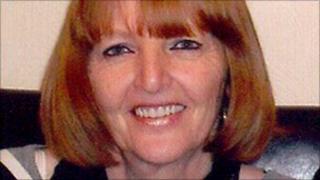 A former miner who killed his wife during a row over a cup of tea has lost his bid to overturn his conviction.
Dewi Evans, 62, was found guilty of stabbing wife Jackie, 57, at their home in Pontyberem, Carmarthenshire.
He admitted manslaughter, claiming a temporary loss of control during the incident in November 2010.
Evans appealed following a change in the law, but three judges at the Court of Appeal in London dismissed his appeal.
The judges interpreted new laws in England and Wales which replaced the defence of provocation with "loss of control".
Evans was jailed for a minimum of 11 years at Swansea Crown Court in July 2011.
During the trial the jury heard he had told police he and his wife had "a silly argument" which developed into a row and ended with her stabbing him in the stomach.
He responded by stabbing her. He denied stabbing himself in the stomach.
Evans told police he had loved his wife and became obsessed with her.
Lesser charge
He said he often accused her of having affairs with other men even though he knew "it was all in my mind" and had received therapy for his condition.
On the day of his wife's death on 11 November he had offered her a cup of tea, but she had refused.
The court heard within 60 seconds he had stabbed her to death.
He had pleaded guilty to a lesser charge of manslaughter but was convicted of murder.
Evans and two other men convicted of murdering their wives asked the High Court to overturn their convictions in the first challenges resulting from changes to the law of homicide.
Test cases
The Lord Chief Justice Lord Judge and two other judges had been asked to "interpret difficult legislation" which came into effect in England and Wales in 2010.
At the centre of the test case appeals were reforms it made that applied to killings on or after October 4 2010.
The judges dismissed challenges by Evans and Steven Parker, 25, of Scunthorpe, North Lincolnshire, who was convicted of the stabbing murder of his wife Jane by a jury at Hull Crown Court.
But they allowed a third challenge, brought by Jon-Jaques Clinton, 45, from Bracknell, Berkshire, who was found guilty at Reading Crown Court of murdering his 33-year-old wife Dawn.
He had his murder conviction quashed and now faces a fresh trial.