Declared police commissioner election candidates in Wales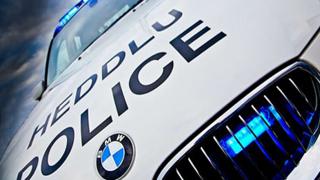 The election of commissioners on 15 November 2012 will usher in big changes to the way Wales and England are policed.
Commissioners will determine policing priorities, set budgets and have the power to hire and fire chief constables.
There will be four elected police commissioners for the four forces in Wales.
Those people who have so far declared their intentions to stand as candidates are listed below:
Dyfed-Powys
Christine Gwyther (Labour)
Christopher Salmon (Conservative)
Gwent
Christopher Edwin Wright (independent)
Hamish Sandison (Labour)
Ian Johnston (independent)
North Wales
Derek Barker (Conservatives)
Richard Hibbs (independent)
Tal Michael (Labour)
South Wales
Michael A Baker (independent)
Alun Michael (Labour)
Tony Verderame (independent)