Welsh councils defend private investigation spending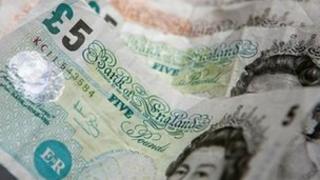 A council which spends more than any other in Wales on private investigators says it has helped it save more than £6m fighting bogus compensation claims.
Figures obtained by BBC Wales show Caerphilly council spent a total of £99,995 over the past three years.
Carmarthenshire, which spent £95,752, said it was mainly used to help trace people owing large sums in council tax.
Eleven councils said they did not use private investigators as they had their own trained officers.
According to the figures obtained , the 22 local authorities in Wales spent just over £200,000 in the past three years on the services of private investigators.
Preventing fraud, serving court papers, monitoring licensed premises, and tracing debtors were among reasons for their use.
Caerphilly said its use of investigators had been in targeting insurance fraud and bogus personal injury claims.
It said it had helped it save £6.4m in those years.
A council spokesman said: "The authority's insurance department takes a zero tolerance approach to fraud and works hard to uncover false claims made by unscrupulous residents.
"The team investigates all suspicious cases and uses surveillance and other methods to get to the truth."
Local government consultant Jeff Jones used to be a councillor in Bridgend. He told BBC Wales he never used a private investigator.
"We used staff to try to detect fraud," he said.
"The issue here is - is this good value for the taxpayer? Obviously, the two councils concerned believe it is.
"You've got to look at the figures and the people who need to look at the figures are the councillors in these two authorities."
Last year Carmarthenshire council was criticised for using private investigators to check whether a 14-year-old boy had fathered a child.
It turned out it was a case of mistaken identity and the investigators apologised to his family.
Local MP Simon Hart said he was concerned about the case but had been assured the council was reviewing its use of private investigators.
Carmarthenshire spent £95,751.90 on their services over the last three years.
Trading standards
A council spokeswoman said: "The main use of private investigators is to help recover council tax arrears and tracing defaulters, which allows us to pursue money owed to the public purse that might otherwise by written off as irrecoverable.
"In 2010/11 of the cases referred to private investigators over 1,000 resulted in information that helped us recover a significant amount of council tax arrears."
Half the councils in Wales said they had not used private investigators during the last three years.
Monmouthshire said it used its own council officers to investigate alleged benefit fraud and in tracing people who did not pay council tax.
Another council that did not use private investigators was Conwy.
It said: "Investigations into issues such as benefit fraud and trading standards have been undertaken by council staff as part of their day-to-day duties."