Co-operatives 'worth £1bn to Welsh economy'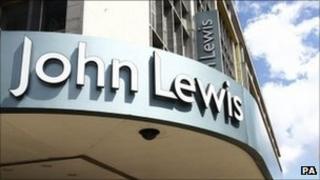 Co-operatives in Wales are contributing more than £1bn a year to the economy at a time of economic downturn, according to a report by the Bevan Foundation.
Three of the country's largest made in excess of £1m in 2010, and a further four made between £250,000 and £1m.
Co-operatives are businesses run by groups of people working together for the benefit of their members.
Derek Walker, chief executive of Wales Co-operative Centre, said they offered a "glimmer of hope" in difficult times.
The Bevan Foundation report, published by the Wales Co-operative Centre, brings together the most up-to-date research about co-operatives in Wales for the first time to examine their impact.
Types of co-operative include credit unions, housing co-operatives and worker co-operatives, which are businesses owned by employees.
One of the best known co-operatives in Britain is retailer John Lewis.
It opened its largest department store outside London in Cardiff in 2009, and reported an "outstanding" rise in sales during the Christmas period.
Derek Walker, chief executive of Wales Co-operative Centre, said: "The report we're launching today does seem to show that the co-operative sector is a glimmer of hope in an otherwise gloomy economy.
"If you look at 2010, which is the last year for which we have figures, co-operative businesses grew by over 4%, whereas the economy grew by 1.3%, so there is something to the co-operative model that seems to be working and seems to be resilient during these difficult economic times.
"We're also seeing that consumers want to do business often with co-operative businesses, because they want to do business with a business that has a social purpose and not just an economic purpose."
In 2010, Welsh co-operatives generated a total pre-tax profit of £19m, says the report.
They employ around 7,000 people covering a variety of sectors from financial services to farming.
'Extra dedication'
Eight of Wales' co-operatives are in the top 100 of UK's best performing, and have a turnover of more than £165m, the report adds.
The second largest worker co-operative in the UK is renewable energy firm Dulas Limited, based in Powys.
It employs more than 100 staff in Machynlleth and has a turnover of £22m.
Mike Clay of Dulas said: "As a worker-owned co-operative we elect our board of directors to run the business.
"We are able to vote on key business issues that face our strategy.
"As a shareholder we are paid dividends on the basis of our business performance."
He said Dulas was much like any any other business, "but we find we have a kind of extra level of dedication".