North Wales Police overtime spending rises in 2011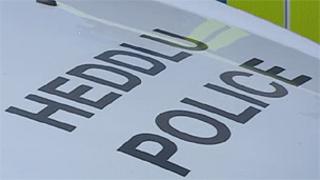 North Wales Police increased spending on overtime by a third to £3.6m in 2011 amid UK government efforts to cut police forces' costs.
Figures from the four Welsh forces were obtained by BBC Wales' Welsh-language news website, Newyddion Ar-lein in a Freedom of Information request.
The largest payment in a month in North Wales was £3,591 in 2010 and £5,314 in 2011.
The force said it continued to use "resources in the best possible way".
But the TaxPayers' Alliance claimed "taxpayers will be alarmed" by the figures.
In the responses to the Freedom of Information request, South Wales Police figures showed an increase in spending on overtime from £6,041,604 in 2010 to £6,758,056, up to November 2011.
The largest payment to one individual in the force in 2010 was £20,736 and £14,340 in 2011.
The total overtime payments by Dyfed-Powys Police was £2,178,082 in 2010 and £2,154,118 in 2011 (January to November).
The force paid 1,245 individuals overtime in 2010 and 1,216 in 2011.
Dyfed-Powys Police's finance department was unable to provide information about the largest payment to one individual in 2010 and 2011.
In Gwent Police in the 2010-11 financial year, the total bill was £2,059,192, and 1,910 individuals received overtime. The largest payment to one individual in that period was £20,082.
'Serious questions'
Jonathan Isaby, political director of the TaxPayers' Alliance, said: "Taxpayers will be alarmed that overtime payments to North Wales Police increased by nearly 40% in one year and that some police officers in Wales are getting more in overtime alone than the wage that many people earn in a year.
"While police overtime can be necessary to cope with major events and unexpected staff shortages, it is expensive and the management in police forces should be working to minimise it.
"Big increases in the overtime bill suggest that serious questions need to be asked about how resources are being allocated."
'Highest grade'
The number of people paid overtime by the North Wales force in 2011 was 1,726, compared to 1,732 in 2010.
The force increased spending from £2.7m in 2010 to £3.6m in 2011.
In a statement, the force said: "North Wales Police is one of only 12 police forces in England and Wales to receive the highest '4' grade in the Police Use of Resources Assessment (Pure).
"The Wales Audit Office conducts the Audit Commission's assessment, which is a challenging process that measures how economically and efficiently the police forces have used their resources.
"The fact that we have achieved this grade two years in a row shows that we continue to use our resources in the best possible way.
"Overtime is not paid to anyone above sergeant.
"Officers can have time off in lieu rather than have overtime payments."
The Home Office set out to cut police overtime three years ago to reduce costs.
A review into police pay examined whether overtime should be replaced by a fixed allowance, but the police argue that overtime helps with flexibility and with response to emergencies.