Alzheimer's Society financial abuse worry for sufferers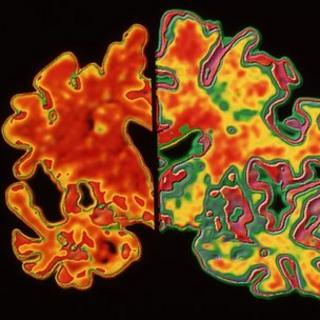 Nearly one in six people with dementia in Wales have been victims of financial abuse through cold calling, mis-selling or scam mail, a new report suggests.
The Alzheimer's Society estimates that victims have collectively lost £5m and is calling for better protection for people with the condition.
The report, Short Changed, also looks at the difficulties dementia patients and carers face managing money.
The society is calling for dementia champions to be appointed by banks.
The report shows 62% of people with dementia in Wales, England and Northern Ireland have been approached by cold callers or salespeople on their doorstep while 70% were regularly called on the phone.
Many of them were cheated out of thousands of pounds and suffered stress, exhaustion and frustration.
On average, a person who is cheated of money loses £850 according to the Office of Fair Trading.
Moneysavingexpert.com founder Martin Lewis said the true figure for money lost was likely to be much higher as financial abuse was often not reported.
The society is calling for safeguards on funding for local trading standard departments.
It also wants trading standards and banks, which have been identified as lacking awareness of the condition, to appoint dementia champions.
Formal diagnosis
Figures from 2007 show that 36,500 people in Wales have a form of dementia, with that number projected to rise to nearly 50,000 by 2021.
However, the charity says only 36% of people in Wales with dementia have a formal diagnosis.
Carol Anne Jones, Alzheimer's Society north Wales area co-ordinator said: "One of the things we're trying to encourage is for people to have an early diagnosis while they have capacity otherwise their families have to go through the courts [to get power of attorney].
"Money management is a difficult subject to discuss with your family but you have to discuss it before you become unwell - things like paying the bills and collecting their income once they are not able to do it.
Simon Durrant from Monmouth told BBC News his mother Hazel Gillespie, 81, developed symptoms of dementia shortly after retiring 10 years ago.
Her family set up a lasting power of attorney for Mr Durrant's brother to manage Mrs Gillespie's affairs.
Mr Durrant says he feels his family is in a better situation than many who face dealing with a relative with dementia.
"I've got a brother who's financially competent so I'm lucky," he said. "There's been quite a lot of forensic work on my brother's part to establish what bills are owing and where money is.
"She's got private means plus her pension so her future is assured."
However he added: "My brother is a banker so he has a background in money management, and it has even strained his knowledge at times. I have met other people in a similar situation who have found it more difficult."