Peacocks 'to restructure' business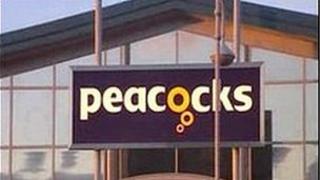 Cardiff-based retailer Peacocks has refused to comment on reports that a number of its stores could close.
The low-cost fashion firm has more than 500 stores in the UK and over 100 overseas in 20 countries, including the Bonmarche chain.
But the company said it is working on a plan to restructure its business.
A spokesman said: "We continue to progress our restructuring discussions and plans, with no decisions taken at this point."
Albert Frank Peacock founded the firm in Warrington in 1884. His son Harold moved the company to Cardiff in the 1940s.
The firm has a new headquarters building in Windsor Road, Cardiff.