Staff views 'challenging' for S4C after external review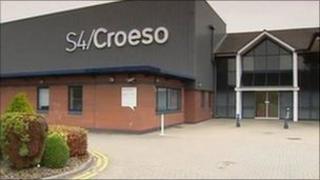 The head of the S4C Authority has admitted that views given by the channel's staff during a review of its working practices were "challenging".
Huw Jones said it was important that management responded constructively to the opinions expressed.
Academic Richie Turner was commissioned by S4C to look into its efficiency and innovation. His report was critical of the channel's internal culture.
S4C said many of the recommended efficiency measures were underway.
The Welsh language channel said in August 2010 that it would be conducting a root and branch review of all of its activities.
As part of this, Richie Turner of the University of Wales Global Academy, was commissioned with reviewing S4C's internal efficiency and innovation.
S4C staff were asked for their views as part of his work.
His report was critical of the internal culture at the organisation and of the way it communicated with its stakeholders.
It also gave suggestions on improving efficiency and on promoting innovation.
'Speak plainly'
Huw Jones, chair of the S4C Authority, said some of the messages given in the report were "challenging ones".
"Bringing in an external person has allowed staff and outside suppliers to speak plainly and many of the messages being conveyed are uncomfortable and challenging ones," he said.
"It is important that the management team and the authority hear the messages, interpret them correctly and respond constructively to them.
"A great deal of work has been done already in this regard, as the authority's response notes, but there is still more to be done.
"The matters raised are ones we will have to re-visit regularly over the coming months and years, especially in view of the budget cuts being implemented, so as to ensure that the processes of commissioning programmes and of providing the service take place in the most effective way possible."
Mr Turner said S4C had made progress implementing the changes recommended in his report.
"S4C should be commended for being open enough to ask for an independent review of their operational efficiency and innovative capabilities," he added.
"The broadcaster now has the building blocks to create a more open and creative, ideas-driven organisation that fully reflects all aspects of Welsh culture and society."