One environment body will save £158m - Welsh government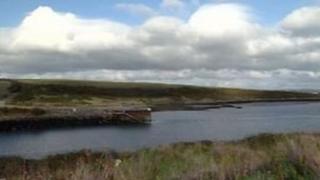 Three separate agencies are to be merged into one environment body under plans that the Welsh government claims could save up to £158m over 10 years.
Environment Agency Wales, Countryside Council for Wales and Forestry Council Wales will merge in April 2013.
Environment Minister John Griffiths says the move will ensure the most sustainable and effective management of its natural resources.
But opponents say the business case for the merger remains unpublished.
"We are concerned that consideration is being given to the establishment of a single environment body before any decisions have been made on what it should deliver," said Marie Madigan, co-ordinator for the NATUR, an environment group.
"We feel that this is the wrong way round."
But Mr Griffiths said: "We know that the natural environment is crucial to the Welsh economy and that modern life means that pressure on our natural resources is constantly increasing.
"This means it is more important than ever that our environment is managed as effectively and efficiently as possible to ensure the best outcomes for Wales.
"Having carefully considered the business case, I am convinced that the establishment of a single environmental body will ensure the most sustainable and effective management of Wales' natural resources.
"Not only will one body result in a more streamlined way of working, it will also ensure more effective delivery, improved value for money and better outcomes for Welsh people, Welsh businesses and the environment."
The three agencies have welcomed the changes, but Conservative environment spokesman Russell George claimed of Mr Griffiths: "Openness and transparency are clearly not words this minister understands.
"The business case for this merger remains unpublished and assembly members still haven't been able to scrutinise the evidence.
"Labour's track record on amalgamating public bodies in Wales - specifically the mergers of the Welsh Development Agency and the Wales Tourist Board, which failed to achieve either value for money or improved outcomes - is poor to say the least.
"Why should we have any faith in this latest decision when all calls for clarity have been completely ignored?"
The Liberal Democrats cautiously welcomed the proposals, and said they were waiting to scrutinise the business case in detail.
A consultation on the role and functions of the new body will begin in January, with it functioning from April 2013.