London 2012: Cardiff's Olympic football tickets on sale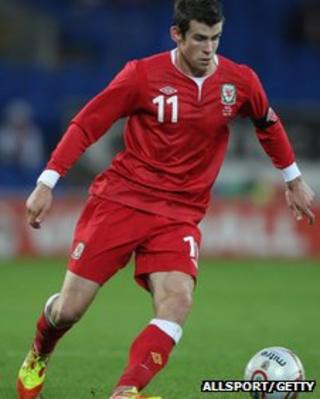 Thousands of football tickets for matches in the London 2012 Olympics at the Millennium Stadium have gone back on sale.
Tickets are available for all matches including those for men's and women's Team GB group games in Cardiff.
The Millennium Stadium hosts 11 matches, including two quarter-finals.
The Football Association of Wales is against its players competing for Team GB due to fears it could undermine their independent international status.
Cardiff will launch the 2012 Olympics when the Millennium Stadium hosts the first event, two women's football matches including a Team GB game, on Wednesday, 25 July.
The stadium's other matches include the men's bronze medal match on 10 August and a quarter-final in both the men's and women's sections.
The GB men's team, who are coached by England under-21 manager Stuart Pearce, start at Old Trafford in Manchester on 26 July, before moving on to Wembley Stadium on 29 July and Cardiff on 1 August.
Hope Powell is the coach for the women's team, whose second game is also in Cardiff, on 28 July, before they play at Wembley in London on 31 July.
Olympic football matches are also taking place at Glasgow, Manchester, Newcastle and Coventry.
The possible involvement of some of Wales' biggest football names in the men's team has caused controversy.
Gareth Bale and Aaron Ramsey were criticised by some Wales supporters for posing in a Great Britain 2012 Olympics supporters' shirt.
Knockout phase
Ramsey said he had no regrets because the players were contracted to Adidas and it was a shoot for the company.
Bale said he would not do anything that would jeopardise the future of the Wales team.
Despite assurances from Fifa, the football associations of Wales, Scotland and Northern Ireland are concerned that selection of their players will undermine their independent status in the international game.
Football teams at the Olympics are for under-23 players but organisers do allow three 'over-age' players in each squad.
The competition schedule starts with group matches and ends with a knockout phase.
World 400m hurdles champion Dai Greene said football should not be at London 2012 as it would "overshadow" traditional Olympic sports.