Family's appeal over Colette Davies' death in India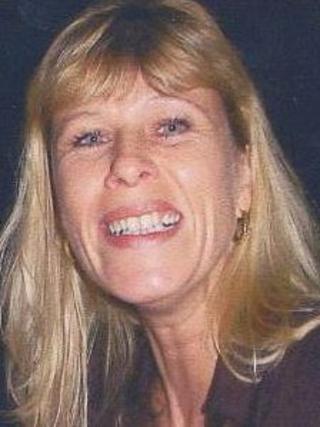 The family of a woman who was allegedly killed in India seven years ago has appealed for more information on her death.
Colette Davies, 39, from Bridgend, died after falling 80ft (24m) in Gaura in the northern state of Himachal Pradesh in 2004 while on honeymoon.
Her husband, John Clifton Davies, 50, from Milton Keynes, was charged with her murder earlier this month.
Her family said they wanted "closure" on "a very sad and uncertain" time.
Mrs Davies and her husband married 14 months before her death and had delayed their honeymoon in order to visit India.
A week after they arrived, she fell from a viewing point at a steep gorge.
Mrs Davies' family said she had been a "kind and considerate person".
"Colette was a much loved and sadly missed mother, daughter, sister, aunty and friend," they said in a statement.
"In the time that has passed since that date she has been denied the opportunity to see her three children develop into three lovely young adults, and also been denied the pleasure of a very beautiful granddaughter who she would have absolutely doted on."
The family said they were extremely grateful for the support of the police and hoped to be able to bring closure on "a very sad and uncertain eight years."
They added that they wanted people with information to contact the police.
"As a family we would also appeal to anyone who has information regarding Colette's death to contact the police urgently," they added.
South Wales Police is continuing to appeal for any information surrounding the circumstances of the death.
Mr Davies has appeared in court in Cardiff charged with with murder and two counts of fraud.
He was remanded in custody.
Anyone with information about Mrs Davies' death is asked to contact the Incident Room on 01639 889732 or anonymously via Crimestoppers on 0800 555 111.