Cymdeithas drops BBC licence fee boycott over S4C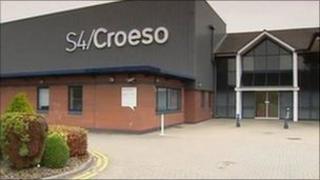 The Welsh Language Society has decided to drop its campaign asking people not to pay the BBC licence fee.
Cymdeithas yr Iaith Gymraeg had been calling for a refusal to pay in protest at changes to the way S4C is funded.
The UK government is handing over part of the responsibility for funding the Welsh-language channel to the BBC.
Cymdeithas, which ended its campaign at its monthly meeting in Aberystwyth, will now focus on having broadcasting devolved to the Welsh assembly.
But the group also stressed that it remains unhappy with the way the S4C deal was done.
Last week the BBC reached agreement with the S4C Authority over the funding of the channel until 2017.
Future funding
It meant that S4C's future funding has been guaranteed and the BBC has been given a say in its direction and in choosing the authority's members.
Bethan Williams, chair of Cymdeithas, said: "This was just a small part of our campaign to secure the future of S4C, and we will be continuing our campaign but turning our focus more towards devolving broadcasting to Wales.
"It's been a very successful campaign... and we are very thankful to everyone who has played a part."
She said the agreement between S4C and the BBC had been undemocratic and it had not fulfilled all the demands of Cymdeithas.
BBC Trust chairman Lord Patten called that deal "good news for the audience" and S4C Authority chairman Huw Jones described it as a "significant agreement".
In September Plaid Cymru's annual conference voted to support the licence fee boycott campaign.
An attempt by Plaid's Welsh assembly group to amend that motion to avoid backing the campaign was defeated at the time.
But Plaid did agree at the conference to call for all broadcasting powers to be devolved to the assembly.