Ian Jones 'set to be unveiled as S4C chief executive'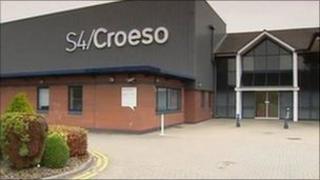 Reports suggest a senior television executive, currently based in New York, is to be unveiled as the new chief executive of S4C.
Ian Jones began his career with S4C in 1981, and industry sources suggest he is the channel authority's choice as the new head of the channel.
The broadcaster says it will not comment on the successful candidate.
It says contractual arrangements relating to the individual's present employers are ongoing.
Mr Jones is currently a managing director at A&E Television Networks, which includes the History Channel and a number of other digital channels.
After leaving S4C he had a stint at London Weekend Television, returned to work for S4C International in the 1990s.
Various senior position with independent television companies followed, he became a senior vice president for National Geographic Television before taking up his current role.
Arwel Ellis Owen is currently the acting chief executive, after taking over in July 2010 after the sudden departure of Iona Jones.
It later emerged that she was dismissed due to the fact that the S4C Authority, which oversees the channel, found it hard to work with the S4C board.
The speculation about the future direction of the channel comes as language campaigners climbed on to the roof of the S4C headquarters in Cardiff in protest about its future funding and proposed link up with the BBC.
A spokesman for S4C said: "The S4C Authority came to a decision last Friday regarding a new chief executive but because of contractual matters in relation to the individual's present employer it is not possible to make a further statement at this stage."