Doctor Who Experience plan for Cardiff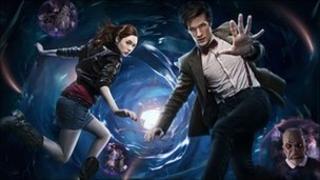 Planning permission is being sought to bring a major Doctor Who exhibition to Cardiff.
The Doctor Who Experience, currently in London, features sets, props and memorabilia from the series.
Cardiff council wants to construct a building in Porth Teigr, Cardiff Bay, to house the attraction, which could open in the city next spring.
BBC Worldwide said last year it planned to relocate the exhibition from Olympia to Cardiff during 2012.
Philip Murphy, managing director for live events at BBC Worldwide, said: "Having a long-term home in a purpose-built facility in Cardiff will enable us to develop the experience even further as the premier fan destination for Doctor Who.
"We've worked very closely with Cardiff council to bring the experience to Cardiff, and we believe that it will draw fans to the Welsh capital from around the world."
The attraction includes special effects from the BBC series, new filmed footage of Matt Smith as the Doctor and a recreation of the modern Tardis.
An exhibition of Doctor Who memorabilia was previously on show at the Red Dragon Centre in Cardiff Bay from autumn 2005 until March 2011.