University of Glamorgan starts music enterprise course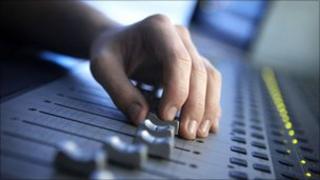 A university says its launch of UK's first music entrepreneurship degree course aims to support working musicians.
The University of Glamorgan hopes performers, DJs or promoters will be among the applicants for the course starting in September.
But Creation Records founder Alan McGee said qualifications were no substitute for a "spark of genius" .
"Nobody taught me," said the man who signed Oasis and Primal Scream.
Paul Carr, head of the university's music academy, said they were keen to reward people already trying to make a living through music.
Students will be credited for up to half of the foundation degree on the basis of their previous experience.
"We felt the music industry needed a programme that assisted people already in employment rather than new students coming through," he said.
The course, which can be studied part-time over two years, aims to give an overview of the music industry and to build on participants' existing skills.
European funding will cover the course fees for applicants from EU convergence areas in the south Wales valleys, north and west Wales.
The course has places for 75 students in its initial three years.
It will first be taught at the Atrium campus in Cardiff before being rolled out to some of the eligible areas.
Mr Carr said they had already received inquiries from people with many years' music experience.
"One guy is in his fifties and from the valleys, self-employed in running a portable studio, working as a DJ and doing a small amount of teaching," he said.
"Another is a beatboxer and community musician in north Wales."
But Alan McGee, the man behind Creation Records, was sceptical.
He said he had achieved success in music despite the education system.
"I don't think you can teach it - either you've got it or you haven't," he said.
"Nowadays you probably do need the qualifications, but it's mainly down to personality.
"You need that spark of genius - Andrew Loog Oldham had it, Malcolm McLaren had it, some say I have it.
"You can't replicate that."
'Long haul'
Gavin Johnson, double bass player with gypsy jazz outfit 5 Go Swing, also sounded a note of caution.
"Music makes an incredibly important contribution to our culture and society. Accordingly it should be supported by people at the very top of their profession and if this course will help achieve that then all for the good.
"To make the best case for itself, the course promoters will need to convincingly explain how the whole is more than the parts, i.e. why not just combine music and business studies?"
But Cardiff-based jazz promoter Brenda O'Brien welcomed a course which would boost business skills and encourage a broader outlook of genres other than rock music.
"It's a great way of introducing musicians to the world of promotion," she said.
"Basically you have to be in it for the long haul to get anywhere... how to promote your bands, how to speak and engage with audiences, how to network, how to get grants and find sponsors - and never to give up.
"How to put that into a university degree course I don't know, but if 50 people give a bit of advice each maybe it could happen."