Shelter Cymru on rise in help calls from middle-class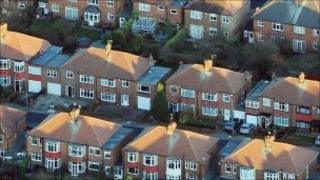 A homelessness charity says it has seen an increase in queries in Wales from professional middle-class people.
Shelter Cymru says its this is as a result of mortgage repossession cases which have "increased dramatically".
A spokesman said they are dealing with many calls from employed professionals struggling to keep homes.
Figures compiled by the charity show the percentage of queries regarding mortgage repossession has risen from 10% in 2006/07 to 23% in 2010/11.
The percentage of clients that are in employment has risen to 24% in the past year.
Shelter's Ceri Dunstan said: "Our advisors have noticed that more people from this group have been coming to us in the last couple of years.
"The proportion of mortgage repossession cases that we deal with has increased dramatically over the last three to four years.
"Given that people with mortgages are more likely to be employed professionals, it's a reasonable assumption that this group has been experiencing more difficulties and been seeking advice."
Peter Owen, head of member services at the Principality building society, said the fact that homeless charities had seen a rise in inquiries "shows that more people from all social backgrounds are aware of the need to seek the right support".
The Welsh Assembly Government offers help to homeowners who are experiencing difficulties through its Mortgage Rescue Scheme.
Anyone eligible can be provided with an equity loan to reduce mortgage outgoings or their home can be bought by a housing association and they can become a tenant.
But, due to a lack of funding, the scheme is not available to everyone.
Peter Hughes, chair of the Council of Mortgage Lenders Cymru, said: "With homeownership being the majority tenure at about 67%, it is inevitable that the recession will affect people across the spectrum.
'Huge strains'
"The rise in the repossession queries experienced by Shelter Cymru shows that the message to consumers to speak to their lender and get independent debt advice about mortgage payment problems is getting through."
In 2010/11, Citizens Advice Bureaux in Wales witnessed a 38% increase in problems around threatened homelessness.
A spokesman said: "Drops in income as a result of reduced hours, loss of overtime and job losses put huge strains on family budgets and increase the likelihood that people will fall into arrears with their rent or mortgage payments."