Bafta Craft awards: BBC Wales wins five prizes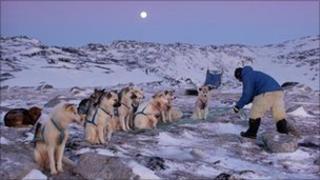 BBC Wales productions and co-productions have won five awards at the Bafta Television Craft awards.
The Arctic episode of Human Planet won prizes for factual editing and photography.
Drama series Sherlock won an award for fiction editing, while The Mill won a visual effects award for Merlin.
Writer Peter Bowker was honoured for his work on Eric and Ernie, a BBC Wales-commissioned dramatisation of the early years of Morecambe and Wise.
The Bafta Television Craft awards recognise people who work behind the screens in TV.
Human Planet, a landmark natural history series produced jointly by the BBC and the Discovery channel, involved BBC production teams based in Cardiff and Bristol.
It received seven nominations, the most for any programme this year, winning two awards.
Jason Savage won the prize for factual editing for his work on the Arctic episode, which also won the photography award for Will Edwards, Doug Allan, Matt Norman.
Charlie Phillips was given the fiction editing award for an episode of Sherlock, A Study in Pink.
It was one of four nominations for the BBC Wales-produced update of the Sherlock Holmes stories.
Other winners included the ITV1 period drama Downton Abbey which picked up prizes for best fiction director and a sound award.