David Pountney to head Welsh National Opera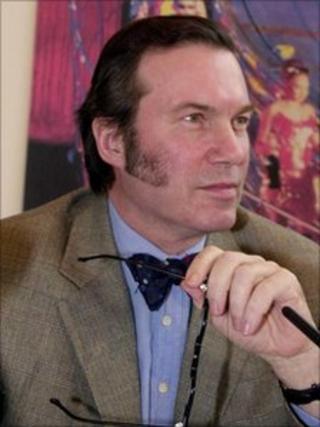 Welsh National Opera (WNO) has appointed a new head, David Pountney, who will take over in September.
WNO said Mr Pountney had had a "long association" with the company and had directed many acclaimed productions over the years.
He has worked as director of productions for both Scottish Opera and English National Opera (ENO).
WNO chairman Geraint Talfan Davies said the appointment followed an international search.
"We are truly delighted to have found someone of David Pountney's experience and stature to lead WNO for the next five years," he said.
'Substantial track record'
"With his substantial track record for innovation and excellence, he will reinforce the international standards and the sense of artistic ambition on which the company's reputation has been built."
During 11 years at ENO, Mr Pountney directed more than 20 operas for the company including several world premieres.
He left ENO in 1993 to work as a freelance director in major opera houses around the world, including what WNO describes as "a significant body of work" for the Bregenz Festival in Austria.
Mr Pountney, who takes on the role of chief executive and artistic director, said: "I am really thrilled to have the chance to return to lead a company that has long been very close and important to me - a national and international company that has enormous potential to be a powerful creative force on the European opera stage.
"That potential stems from its secure base in Wales, from which it derives its deeply grounded musical tradition."