Budget analysis: Wales economy growth 'tough slog'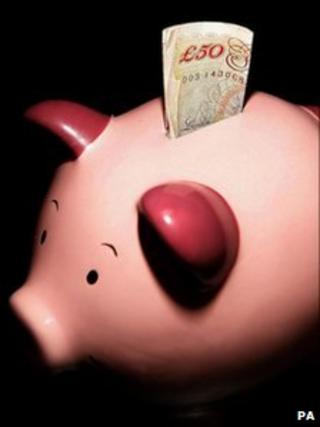 It seems economic growth in Wales is going to be as tough a slog as it is going to be in the rest of the UK.
The UK government cannot spend its way out of trouble and individuals cannot borrow their way out either.
The availability of cash for companies still seems as controversial as ever, with claim and counter-claim.
The accusation from many business groups is that banks are restricting growth by restricting lending. The banks counter that by saying the demand is not there.
Unemployment and particularly youth unemployment is beginning to become the problem it never quite became in the recession.
Wales is not performing any worse than any other parts of the UK, but at 126,000, and with a rate creeping closer to 9%, unemployment is still at traditionally high levels.
Robust
The big worry is how much this could grow with most of the cuts in the public sector yet to take effect. Saying that, we have not seen the big fall-out yet that many had predicted among employers like local authorities.
Take Neath Port Talbot and Cardiff as examples. In both these cases wage cuts and voluntary redundancies appear to have taken the sting out of the threat of compulsory redundancies.
There is plenty of evidence that manufacturing is performing well. A long-awaited report into the sector last week called on it to cash in on this and move out of the survival mode that characterised the recession.
The service sector has remained steady in areas like call centres, which have proved to be as robust as any other sector out there and price comparison sites have done well, where Wales dominates the UK market.
And some of the high profile firms with major Welsh operations have performed strongly of late.
The Airbus plant at Broughton recently put nearly 800 agency workers on its books permanently. Admiral insurance is marching towards having 4,000 permanent staff and the GE Aviation engine repair facility in Caerphilly has recently expanded.
But looking ahead, it is with small and medium-sized companies, where most people work, that the battle will probably be lost or won.
The state is shrinking as a major spender and an employer and communities across Wales will be relying on their small business parks and industrial estates more than ever to fill the gap.