Doctor Who executive Piers Wenger in new BBC Wales role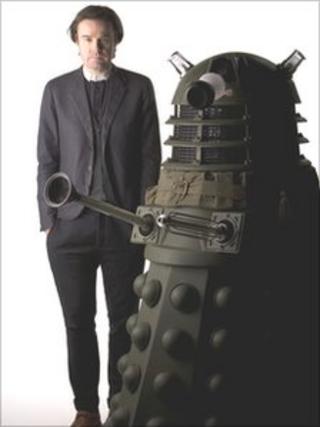 The executive producer of Doctor Who is giving up his post as head of drama at BBC Wales.
Piers Wenger will continue as "creative leader" of key network BBC TV shows, including the hit sci-fi series.
He joined BBC Wales in 2007 and has overseen the latest regeneration of Doctor Who with Matt Smith in the role.
Faith Penhale, from the independent company Kudos, returns to her native Wales to take up the post of head of drama in Cardiff.
Wenger was also responsible for the relaunch of Upstairs Downstairs and the commissioning of Eric and Ernie, the dramatised documentary of the early lives of comedians Morecambe and Wise.
He now plans to focus on the running of his existing slate of in-house shows as well as developing new projects such as Sir Tom Stoppard's adaptation of the Ford Madox Ford novel Parade's End for BBC Two.
"I am absolutely thrilled for Wales that it has someone as brilliant and experienced as Faith to bring in the next generation of shows," said Wenger.
Bridgend-born Penhale's production credits include Spooks for BBC One and The Fixer for ITV1.
Penhale joins at a time of growth for BBC Wales drama, with production of the long-running hospital series Casualty moving to Wales in the autumn.
It will join Doctor Who, Upstairs Downstairs and the Welsh-language soap opera Pobol y Cwm in the new Roath Lock drama production centre in Cardiff Bay.
Penhale said: "I am thrilled to be joining such an exciting department with a track record for producing some of the most stand out dramas on British television."
Ben Stephenson, controller of BBC Drama Commissioning added: "We have big plans for Wales drama - not only do we want to sustain its relationships with Welsh indies but we want to build on the success of the in-house department to make it even more vibrant and exciting.
"I am confident that Faith will be a major player in delivering the ambition of BBC Drama by working with a range of writers on a variety of authentic and original authored drama."