Jury sent home in Old Colwyn stabbing murder trial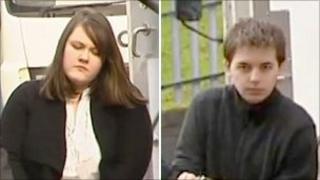 The jury in the trial of four people accused of the murder of a retired antiques dealer has been sent home overnight as it considers its verdict.
Antoni Robinson, 61, from Old Colwyn, Conwy, was stabbed on 7 July last year.
Mr Robinson's daughter Ashleigh, 19, her boyfriend Gordon Harding, 20, Sacha Roberts, 19, and a girl of 16 deny the charge at Mold Crown Court.
Mr Harding is alleged to have stabbed his girlfriend's father 15 times but he claimed he acted in self-defence.
He was at the time living at Mr Robinson's house with girlfriend Ashleigh Robinson, the dead man's daughter, and their baby.
Conspiracy
The prosecution claim that Ashleigh Robinson, the girl of 16, and Sasha Roberts are secondary parties to the murder and that they were part of a plan on the night Mr Robinson died.
The defendants said the only plan was to recover jewellery from the house, and there was no plan to kill or hurt him.
All those on trial, apart from Gordon Harding, have admitted conspiring to pervert the course of justice by lying to police over who was in the bungalow at the time of the killing.
Joanne Barr, Mr Robinson's former partner and mother of Ashleigh Robinson, has also admitted the conspiracy offence.
The jury will resume its considerations on Friday.