Barnardo's urge gay and single adoption in Wales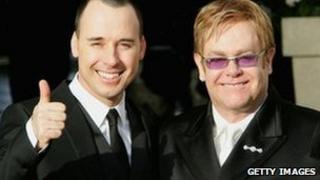 More gay and single people of both sexes in Wales are being urged by a charity to adopt children.
Barnardo's Cymru has revealed that of 230 children adopted in Wales in 2009-2010, only 15 went to single people and five to same sex couples.
Its director Yvonne Rodgers said society must challenge the idea that gay parents are "second best".
But a survey suggests one in three people in Wales believe gay couples make worse parents than heterosexuals.
The same poll showed almost one in four people do not think a single man is as "capable" of being an adoptive parent as a single woman.
Around 5,162 children are currently within the care system in Wales.
Data from the Department for Children Schools and Families (DCSF) shows that only 25% of children with hopes of being adopted ever find a family.
But Barnado's says there is "no room for discrimination by society" when it comes to potential adopters and the needs of children.
Ms Rogers said: "Society's attitudes play a pivotal role in discouraging some people from considering adoption.
"The idea that gay parents are second best must be challenged, as is the notion that it is only couples who can adopt or foster a child.
"We cannot afford to discourage potential adopters as it is severely diminishing the chances of securing loving, stable homes for the children who are waiting."
She called for an urgent debate on the issue to "dispel" myths surrounding how sexuality, race, marital status and gender affect parenting skills.
The charity launches its annual fostering and adoption week on Monday and is urging all people regardless of their cultural background, marital status, sexuality, or whether they are single or in a relationship to consider adoption or fostering.
Gay adoption is opposed by some members of the Catholic community, who believe it runs contrary to the Church's teachings on marriage and family life.
When the Equality Act became law in April 2007 in England, Wales and Scotland, it banned discrimination against homosexual people in the provision of goods and services, which incorporated adoption agencies.
The Church lost a battle against the introduction of the Sexual Orientations Regulations, under the Equality Act, which forced all agencies to consider gay couples as potential adoptive parents.
Catholic adoption agencies were given a 21-month transition period to comply with the new rules, which ended in December 2008.
Some changed their policies while others opted to close.
William Johnson of Catholic Voices, a group which represents the views of the Catholic church, said: "While respecting the rights of gay people, the Catholic church is concerned about the ultimate good of the child.
"The view of the church would be that the best environment for the child to be brought up would be with a mother and father.
"This is obviously a big issue and a number of Catholic adoption agencies have had to close because of new legislation."