Cara Readle's moody teenager role in Baker Boys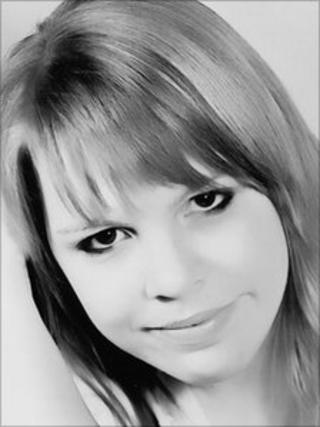 Troubled teenage years play an important part in Cara Readle's life, for they are her two largest television roles as an actor with cerebral palsy.
The first saw her starring alongside actor Robert Carlyle in the Scottish-based young love story Zig Zag Love.
And her next begins on Sunday as Elen, daughter of the boss in the latest BBC Wales three-part drama series, Baker Boys.
For Readle, 19, from Swansea, it is an example of how her acting ambition is her focus ahead of her disability.
She said she was not like Elen when she was growing up, so the role provided the chance to develop her acting skills.
Readle, who is in the second year of a performing arts course at Gorseinon college, first hit the TV screen in the Children's BBC series Tracy Beaker.
In 2009 she grabbed a lead role in Zig Zag Love, screened on BBC Scotland.
She played Ziggy, desperate to break away from her overprotective father (played by Mark Lewis Jones, who is also in Baker Boys) who elopes on the back of an under powered motorbike.
It led to a part in Casualty, and caught the attention of Helen Raynor and Gary Owen, the husband-and-wife script-writing team behind Baker Boys.
Baker Boys is about a community in a small south Wales town hit by the economic downturn.
Teenager Elen plays up to seek the attention of her father Owen (played by Gareth Jewell) mother (played by Eve Myles, of Doctor Who and Torchwood fame) even though life is hard enough as it is.
Readle said: "Basically she the moody teenager who just won't do anything she's told and just gives her mum and day grief all the time no matter how much they've got on their plate.
"Elen is always playing up. It was fun. I can't say it was easy because I'm not actually too much like Elen.
"I know it's hard to believe but I wasn't actually a moody teenager. I had my moments but I was quite good as child and a teenager."
Instead, the actress said she drew on a close family member for ideas.
She added: "I sort of understand where she (Elen) was coming from.
"I think all teenagers play up for reasons and with Elen, she felt she was being ignored and pushed aside by her parents."
Readle's next ambition is a to play a TV soap character who just happens to have cerebral palsy .
But the Baker Boys job has offered opportunities to develop her acting, she said.
"I think doing a series helps you build on a character and find new depths too, which is really exciting and fun to do.
"It good experience because you will always have to find a new level to the character and find a way of looking at the script and see how you can build on relationships with other people as well."
Baker Boys is screened on BBC One Wales at 2100 GMT on Sunday.