Rifle shot killed soldier in Helmand, inquest told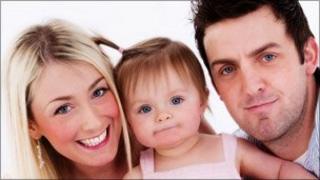 A Royal Engineer shot dead during operations in Afghanistan was perfect, a colleague has told his inquest.
Cpl Jamie Kirkpatrick, 32, from Llanelli, Carmarthenshire, was killed by a single rifle round while setting up a checkpoint in Helmand province.
The hearing in Trowbridge, Wiltshire, was told his group came under fire after leaving a compound.
A verdict of unlawful killing while on active service was recorded on Edinburgh-born Cpl Kirkpatrick.
Cpl Kirkpatrick, known to his friends as "KP", was from the 101 Engineer Regiment, Royal Engineers, and attached to the Joint Force Explosive Ordnance Disposal Group at the time of his death.
His group had been set to return to their base after completing their operation in the Nahr-e Saraj district, when they came under fire on 27 June 2010.
Bomb disposal expert Sergeant Scott Docherty told the inquest that during the day there was heavy small arms fire and an Apache helicopter had engaged the insurgents, while members of the Mercian Regiment had handled the situation on the ground.
The sergeant said that his unit had left a compound at 6.25pm when they heard the "crack" of the rifle shot.
'Hit the deck'
"The team hit the deck and stayed where they were," he explained.
"I said to everyone to get in the ditch as it offered better cover than laying in the road. As we moved into the ditch, KP did not move into the ditch."
Four comrades managed to get Cpl Kirkpatrick into cover and then back to the compound, while other shots were directed towards them and the unit returned fire.
He was then evacuated by Viking armoured vehicle for treatment but it was not needed, the hearing was told.
Sgt Docherty added that Cpl Kirkpatrick was the best "number two" he had ever had.
"He was perfect," he told the inquest.
A post-mortem examination revealed that despite wearing a helmet, a 7.62mm round had struck the rear of his head in an unprotected area, killing him almost instantly.
Cpl Kirkpatrick, who was raised in Llanelli, joined the Army when he was 19 and had served in the Falklands and Iraq as well as Afghanistan.
He married his wife Heidi in 2008, and the couple's daughter Holly was born in early 2009.
His wife other family members attended the hearing but left without comment.
At the time of his death, the family said: "Jamie was an exceptional person doing an exceptional job and alongside his comrades he saved the lives of hundreds of people by dismantling IEDs (improvised explosive devices).
"Jamie was a true hero in the sense that he never sought nor expected praise for the work he was doing as to him it was just 'his job'."