Newport haulage firm blames fuel cost rises for closure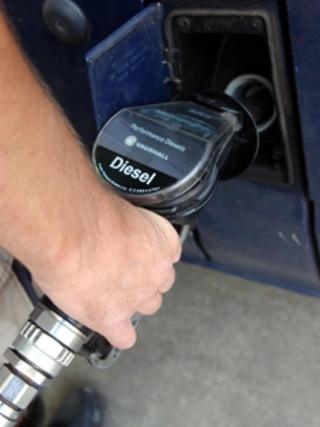 A family-run haulage firm is closing after more than 100 years, with 14 jobs losses, blaming rising fuel costs.
Bevan and Sons Ltd, based at Newport's Felnex Industrial Estate, said recent price hikes had added £1,000 per month to each lorry's running costs.
The firm was started in 1908 by the great-grandfather of company secretary Leanne Bevan-Phillips.
She said: "Between the fuel and the Severn Bridge tolls, the costs are just too much."
The firm sold its 14 lorries and 18 trailers by auction at its yard at the weekend and is to formally wind up business at the end of this month.
The company was founded by William Arthur George Bevan. His grandson, Russell Bevan, 56, took over the firm in 1982.
It works across the UK in container haulage and employs 12 drivers and two admin staff.
Ms Bevan-Phillips said that as well as having to deal with the fuel price rises, the firm spent £1,500 each month on Severn Crossing tolls.
"With the Severn tolls, coming back and fore has made it increasingly expensive.
Commons
"A lot of work is out of different ports, so to get the drivers back home on the weekend it costs over £200 on a Friday.
"We have managed to find some of our drivers other employment.
"One of them was nearer retirement age, he only had two months before he retired. The rest are all looking round. I'll definitely be looking for more work."
It is estimated the average price of a litre of diesel in Wales is £1.32.
Blaenau Gwent Labour MP Nick Smith raised the issue at Commons question time on Wednesday, saying hauliers in south Wales had shouldered big hikes in fuel prices over the past year.
Prime Minister David Cameron said the government could help British haulage firms with a discount on fuel duty.
He said: "He said: "We should be looking at Britain's hauliers and seeing how we can Help them with a discount for those who are actually British-based.
"We are looking at that and looking at what can be done because for many years British hauliers have been disadvantaged against their continental counterparts and we'd like to put that right."