University of Glamorgan's £4.9m phone and app research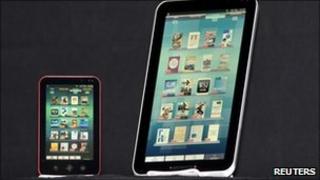 A £4.9m centre of excellence where small businesses can design, develop and test new mobile phone services and applications has been announced.
The Centre of Excellence in Mobile Applications and Services (CEMAS) will be based at the University of Glamorgan in Treforest, Rhondda Cynon Taf.
The centre will help small businesses convert ideas into products.
Deputy First Minister Ieuan Wyn Jones said: "This is a substantial investment in 21st Century mobile technology."
"Information and communication technology is one of the important sectors identified in this government's radical new plan to develop our economy.
"It's a sector that offers great potential for future development," said Mr Jones, who is also Economy and Transport Minister.
A dedicated commercial manager will help small and medium sized enterprises (SMEs) identify market opportunities, demonstrate products to existing telecommunications firms and help ensure that their products reach their intended markets.
The creation of the centre follows publication last month of the assembly government's Delivering a Digital Wales framework which supports building a thriving and competitive digital economy in Wales.
Professor Khalid Al-Begain, director of the centre said it would enable academic experts to assist small businesses to "create, develop, and test" mobile applications and services ahead of launches in the marketplace.
Professor Al-Begain said it would include enterprises across ICT, business, health, transport, and security service sectors and help convert ideas for using mobile apps into products.