Llay E.coli outbreak man admits offences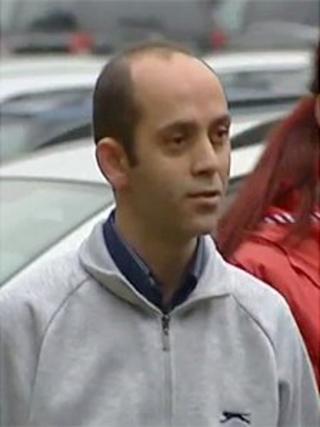 The former owner of a north Wales takeaway at the centre of an E.coli outbreak has admitted food hygiene offences.
Ramazan Aslan, who had run the Llay Fish Bar near Wrexham, admitted seven charges brought by Wrexham's environmental health department.
Four people became seriously ill after contracting the bug in the August 2009 outbreak.
Aslan was granted unconditional bail and will be sentenced on 4 February.
Aslan, 35 and from Ellesmere Port, admitted failing to protect food in July 2009, with cooked and ready-to-eat food not protected against contamination during production, processing and distribution.
Mold Crown Court heard it meant the food was likely to be rendered unfit for human consumption.
He also failed to notify the council that he had become the food business operator at the fish bar at Council Street in Llay, and failed to put in place permanent procedures to identify hazards or corrective actions.
Aslan also failed to ensure that his food management procedures were up to date, and failed to have adequate pest control procedures.
Inadequate training
Doors were said to be kept open without insect-proof screens and an electrical fly killer was not working.
There were no materials for the cleaning or hygienic drying of hands in the food preparation area, no hand drying materials in the staff WC, and the hand wash basin was not available for washing hands because it was used for storing clothes.
Aslan also admitted that while being responsible for the development of a food safety management procedure at the premises, he had received inadequate training.
He denied two further charges under the 2006 Food Hygiene Regulations Act and they were allowed to remain on the file.
But it was stressed in court that the defendant accepted the full prosecution case against him.
Wrexham council officials closed the takeaway after concerns were raised - though the takeaway is now under new management not linked to the previous Llay Fish Bar management.
Judge Niclas Parry said that he had the good sense to plead guilty and that the defendant would be given credit for that decision.
But it remained a serious matter and the court would consider all its sentencing options, Judge Parry explained.