Ex-S4C chief Iona Jones begins departure tribunal case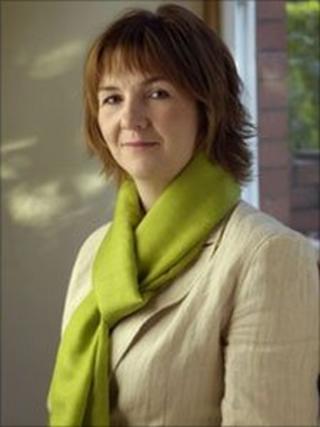 The former chief executive of S4C has filed notice to take the Welsh-language television channel to an employment tribunal over her sudden departure.
Iona Jones left the channel in July, shortly after a meeting of the S4C authority, which oversees the channel.
Neither she nor the authority have explained why she left immediately, despite calls for clarity on the issue.
BBC Wales understands that Ms Jones is alleging unfair dismissal, and other reasons, for her departure.
The Employment Tribunal Service has confirmed that Ms Jones has sent documents to their offices in Cardiff outlining her version of the circumstances surrounding her exit.
The matter is at an early stage, and a date for a possible hearing has not been set, but it is unlikely to be until the new year.
Broadcasting
Under tribunal rules, S4C will be contacted to respond to the allegations, and then documents from both sides will be reviewed by a judge.
At the time of her departure, Ms Jones made no public comment, and S4C put out a statement saying: "The authority's members would like to thank Iona Jones for her service to S4C. There will be no further comment."
Ms Jones was the first woman to become the chief executive of S4C and the fourth chief executive in the history of the channel that was set up in 1982.
She began her career in broadcasting as a journalist with BBC Wales, before becoming editor of the Welsh language news programme Newyddion.
The S4C Authority this week faced fresh turmoil after it announced its chairman had resigned, only for John Walter Jones to say he was staying until next spring.
'Resignation'
The authority said Mr Jones told fellow members on Tuesday night that he had tendered his resignation to Culture Secretary Jeremy Hunt.
The Department for Media, Culture and Sport (DCMS), which is responsible for appointing the chairman, had said it had not received a resignation letter.
Mr Jones has told BBC Wales that he had an understanding with Mr Hunt that he would remain as chairman until next March.
The authority has now appointed a vice-chairman, Rheon Tomos, who has appealed to Mr Jones to honour what he called his decision to resign.