Women's groups welcome £4.4m domestic violence funds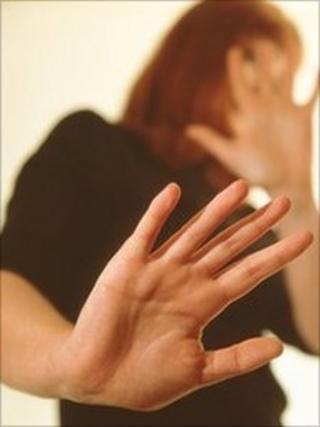 Women's groups have welcomed the budget for tackling domestic violence being protected from any spending cuts.
Social Justice Minister Carl Sargeant has said funding for the assembly government's £4.4m 'Right to be Safe' strategy would be preserved.
Welsh Women's Aid's said: "The pledge to protect the violence against women and domestic abuse budgets will ensure that existing work can continue."
Charity Hafan Cymru said: "We welcome every penny that goes in."
The assembly government launched its six-year strategy in March.
It aims to address all forms of violence against women in Wales including rape and sexual assault, domestic abuse, honour based violence, female genital mutilation and forced marriage
Mr Sargeant delivered his announcement about funding on Thursday, the international day for the elimination of violence against women.
The money will also be used to expand services offered by the Wales Domestic Abuse helpline.
Wales will also get its first Anti Human Trafficking Co-ordinator with the launch of a new project to tackle prostitution and trafficking in north Wales.
The Wales Domestic Abuse helpline last year took calls from 3,370 women, of whom 38% had children.
Welsh Women's Aid's chief executive Paula Hardy said: "The development of a national training strategy for professionals that assists understanding about gender based violence and its complexities is welcomed, in particular that the strategy's emphasis is on both women and children, who are so often the hidden victims.
"The announcement that a much needed north Wales project is to be developed to tackle prostitution and trafficking highlights that despite challenging times in relation to budgets, new initiatives' are continuing to be supported."
'Attitude'
Cathy Davies, chief executive of Carmarthen-based Hafan Cymru, said: "The costs of domestic abuse to Wales are enormous.
"For every pound spent supporting someone suffering domestic abuse, the saving is between £3 and £5."
Hafan Cymru runs Spectrum, a Wales-wide schools project that has discussed domestic abuse with more than 75,000 young people.
Ms Davies said: "The sooner you can start to change somebody's attitude to what is normal in a relationship - and that violence should never be tolerated - the better."